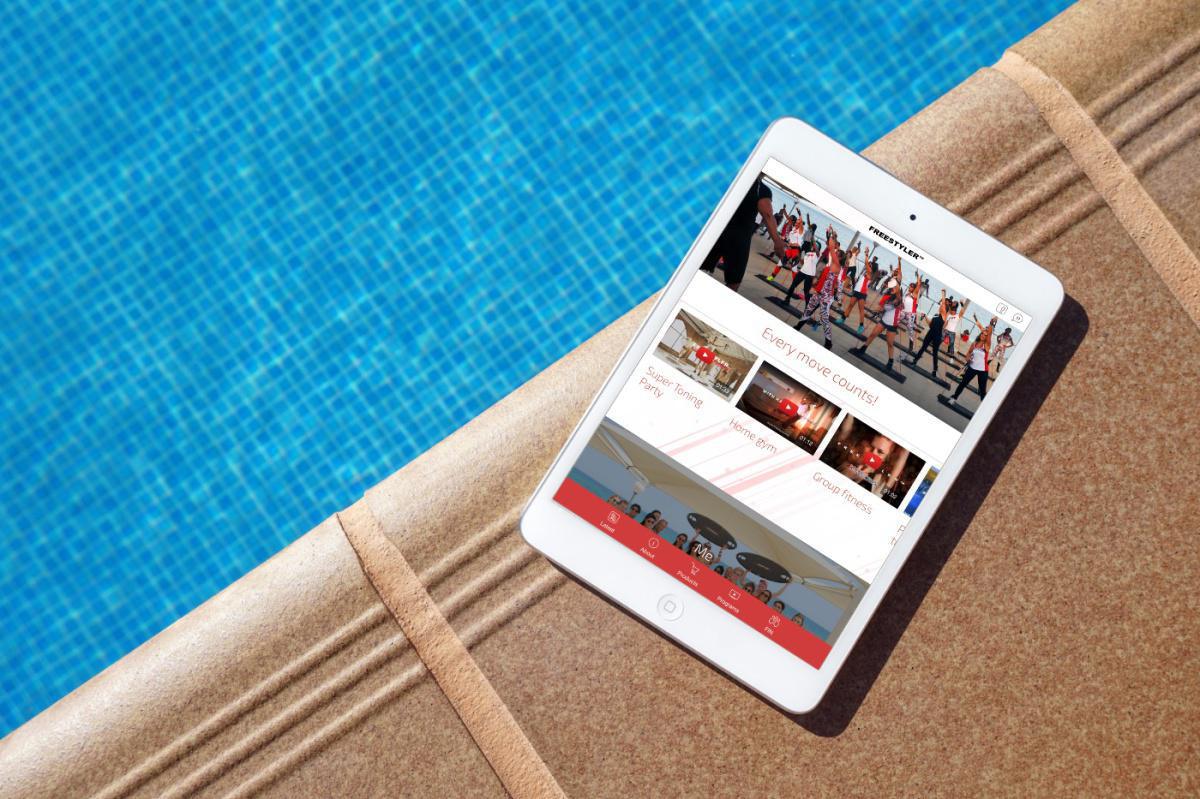 I love Freestyler and I really believe everything we shout about weight loss, resistance training and the complete body workout, but it's time to come clean. Ever since I joined the Freestyler family in 2013, I have actually stood on the Freestyler about 4 times.
I like to consider myself an optimist, someone always looking for the positive in any situation. I like to enjoy life and sometimes that is watching a bad movie with a glass of wine and popcorn on the couch. Since I finished my student time and lived together with the love of my life in Holland, I gained quite the extra weight. Though I used to cycle to work everyday, 10km to get there and 10km back, I never managed to lose those extra kilos. Let's say 20 extra kilos. Not untill we moved to Slovenia and I fell pregnant with our first child.
Partially it was the morning sickness during the first three months, that all I could eat was French 'baguette' and apples; mostly it was a change of lifestyle. I gave up on smoking and drinking and being responsible for growing a little human, I became more aware of my health and took my daily vitamins.
Within 6 months after birth, I lost the 11 kilos I gained during pregnancy and an additional 12 kilos and all I had to do for that was walk. Back then we lived in the country side on a hill and every day when the weather would allow, I would take our baby up the hill to enjoy the view that is never twice the same.
Then I got pregnant with our second child and as quick as the kilos had vaporized, they started reappearing. About the same thing happened for the third and fourth pregnancy. And here I am today, 4 children and a dozen of stretchmarks richer, I fit my clothes and I am proud of my body,
but I'm not satisfied
I am on a mission to tone up myself. Even though the scale tells me I have reached my goal, the mirror tells me differently; and also my 4-year-old son. Last week he asked: 'If my brother lives in your heart, then who lives in your tummy?' That's right, there is work to do!
Now that the Freestyler App is here, it is going to make my workouts so much easier! I always have my phone or tablet within reach and I won't have to make space for the Freestyler in front of the TV or PC. Easy access to all the workout videos, wherever I am!
So I have always stood behind the Freestyler, now it is time to stand on it!