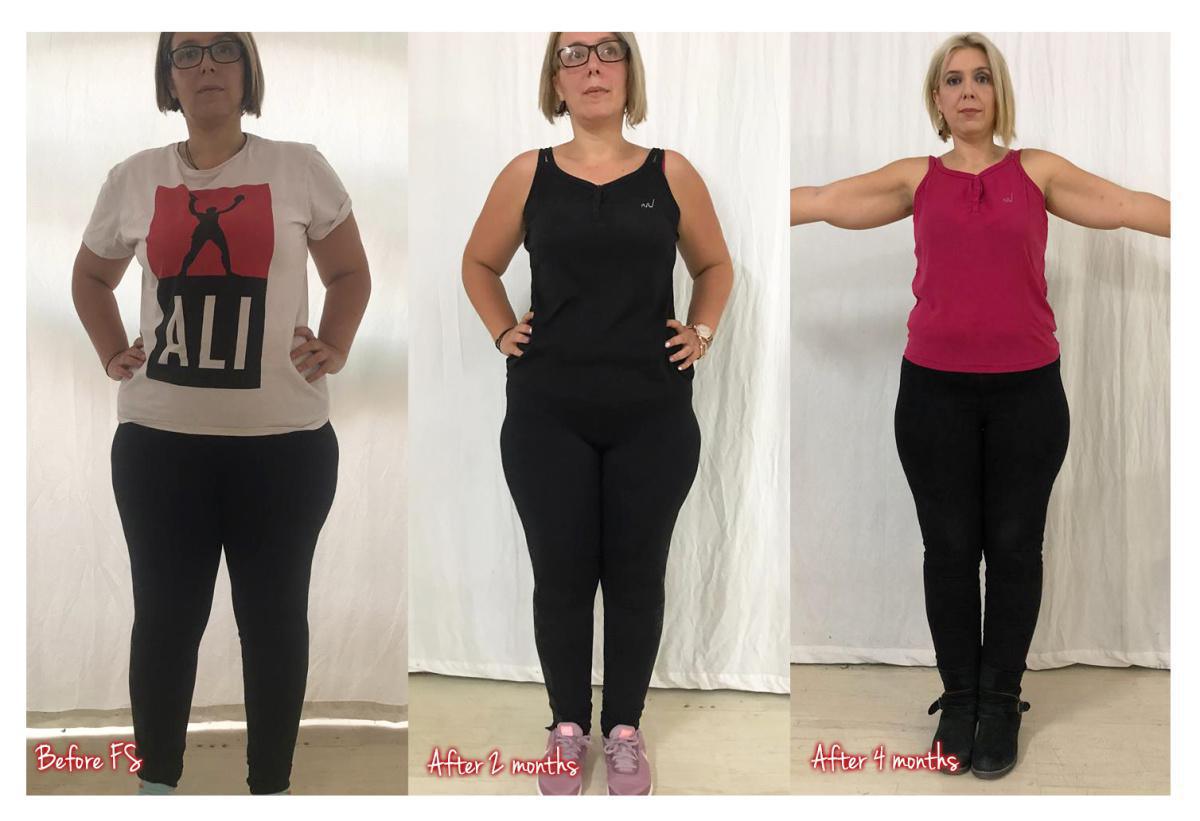 Evagelia Sotiropoulou is a 40 year old mom of 3 children, who lives in Greece.

About half a year ago, she set her first step on the Freestyler and that was the first time exercising in her life! Our master trainer Slagena Jevtovic created her a personalised training of two times an hour intensive Freestyler class per week; a mix of cardio, strengthening and weight loss.

She started off with the easy tubes and changed to the mediums after 10 days. With the regular workouts, she adjusted her diet to four meals per day in small portions. Any sparkling, sweetened drinks were banned and her coffee went without sugar. She ate less bread, but more proteins from meat and fish.

After the first two months the results of her hard work were fantastic! Her weight went down from 105kg to 90kg. After a (well-deserved) summer break of 1,5 months, she was motivated and dedicated to continue her mission to tone up!
Here we are today, another two months later and Evangelia's weight is down to 80kg! Most important, she is really happy and confident about herself and determined to keep going.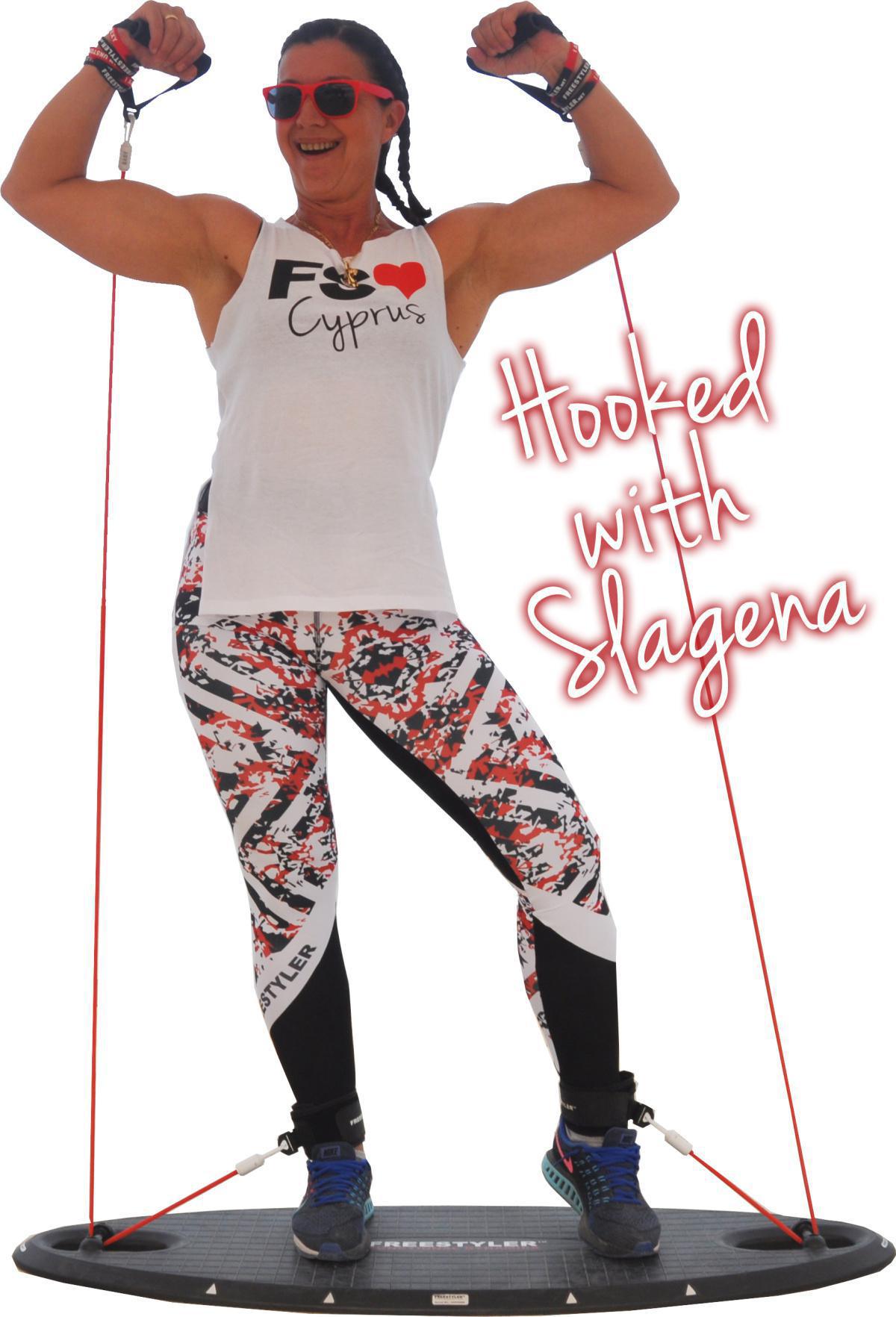 Freestyler Master Trainer Slagena works in Larissa, Greece. If you are interested in any of her (personalised) trainings, you can write her at slage_jevt@hotmail.com.