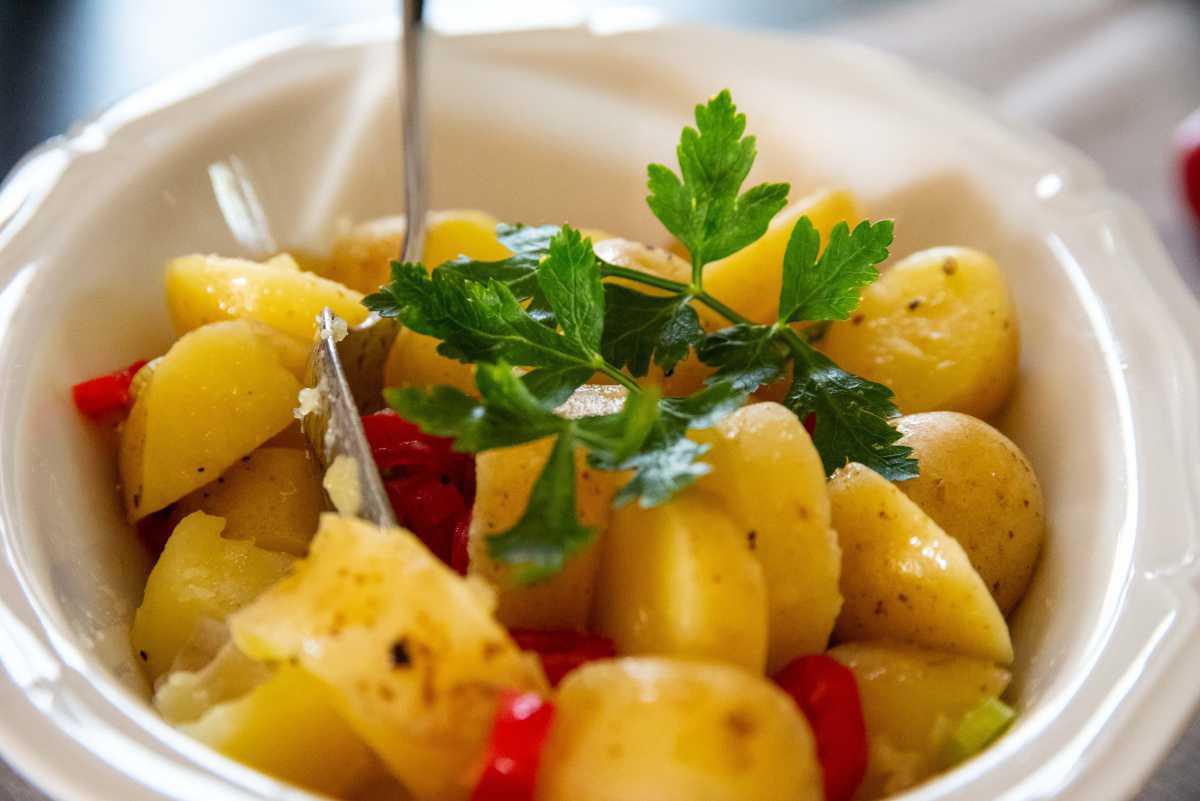 There is nothing more satisfying than a fresh, cold meal for those warm summer days. Today I'd like to share a dish that is very easy and quickly put on the table and very important, appreciated by the whole family.
Fresh potato salad with pointed sweet red pepper and spring onions
Ingredients:
* Potatoes (1 per person)
* Pointed sweet red pepper
* Spring onions
* Parsley
* Olive oil
* Vinegar
* Salt and pepper
Cook the potatoes al dente and let them cool down.
Chop the pointed sweet red pepper and spring onions in small bits and add them to your potatoes. Gently pour some olive oil and vinegar over and add a bit of salt and pepper for the taste. Stir it up and decorate with a branch of parsley.
You could also use equal amounts of mayonaise and mustard instead of the olive oil and vinegar, if you want a heartier salad.
Happy meal!