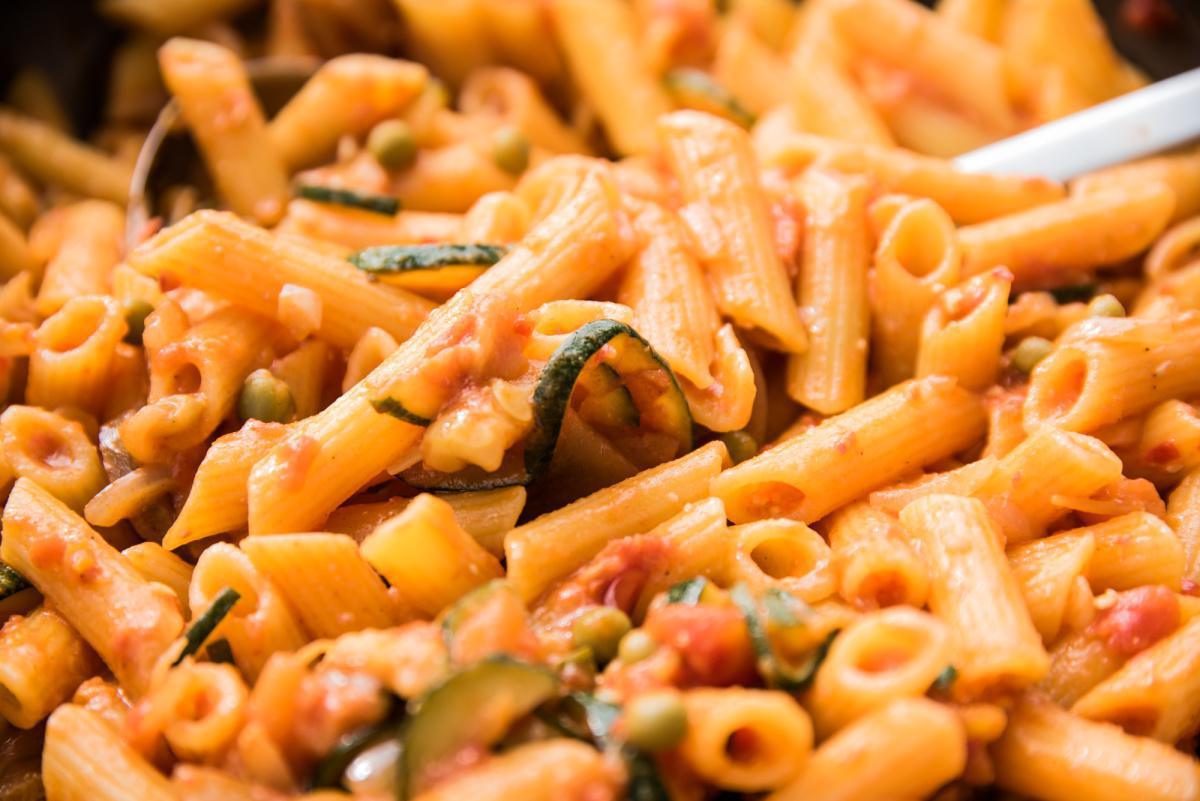 Some days we just don't have time to spend hours in the kitchen, but we still want something tasty and healthy on the table. Last tuesday we spent most of our time on meetings and that's when this easy made pasta dish with vegetables was served. With less time spent cooking, we could all find some time to enjoy this lunch together. Yum!
Ingredients:
1 tbsp olive oil
3 garlic cloves crushed
1 onion, chopped
2 peppers, sliced

1 small zucchini,

100g baby carrots (cooked)

1 small

white eggplant
1 tsp oregano
400g canned chopped tomatoes
2 tsp honey
pinch of

nutmeg

ground powder

gluten free pasta (500g)
Put water in saucepan to boil for pasta.
Heat up the olive oil in a wok and then add the chopped onion, garlic, zucchini , white eggplant, peppers. Cook for about 5 minutes till the onion is softened. Add the chopped tomatoes, carrots, oregano, nutmeg ground powder and the honey and bring to boil. Then cover and gently simmer for 15 mins.

In the meantime prepare the pasta according to the instructions on the package.
Drain the pasta and add the tomato and veg mixture to it and mix together.

Serve with some parmesan cheese (or optionally with garlic bread).
Enjoy!