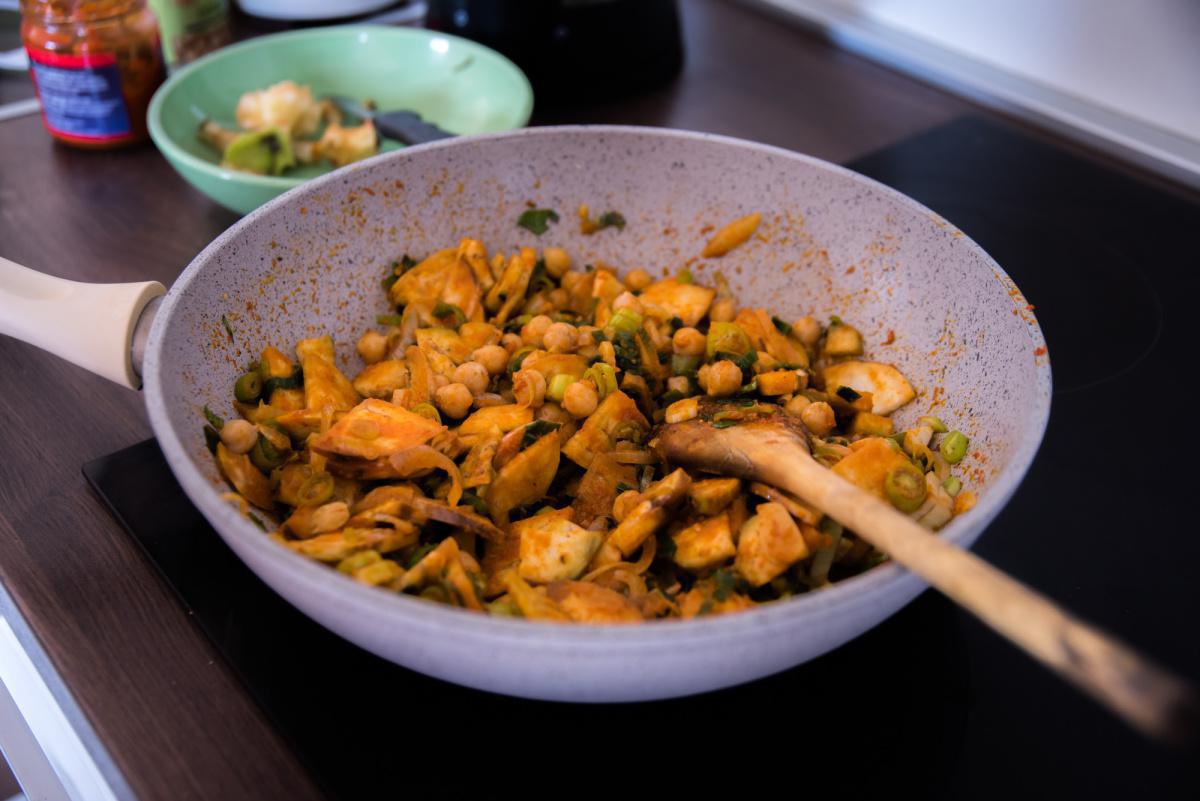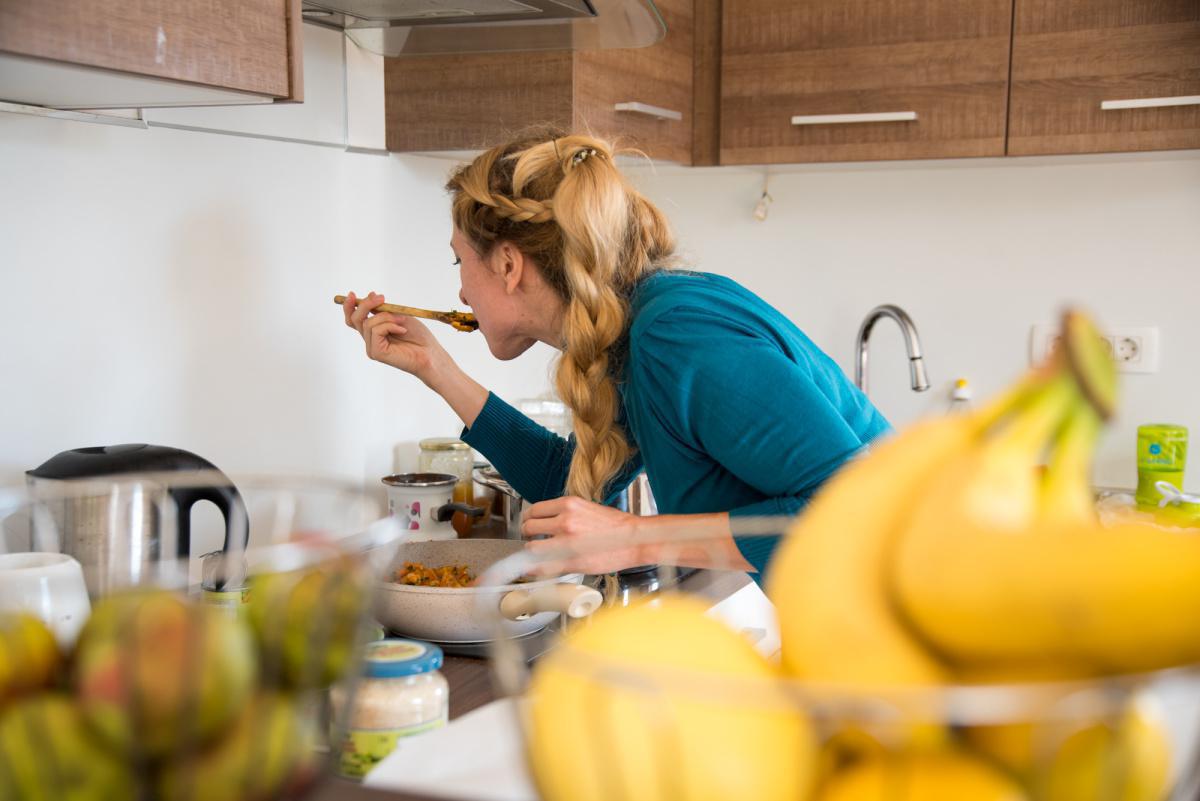 Last week was my first working day in the office in about 5 years! Every Tuesday I will join our Freestyler team in their cosy work place, making it easier to discuss important matters and work more efficiently. How lucky I am... I get to enjoy their work lunches as everyday in the office, one is cooking for the rest of us! Overall the meals that are cooked are healthy and giving our bodies and minds a boost, last week Oliwia made us an improvised curry and it was 'finger-licking' good.
Ingredients:
100g peas
1 onion, cut into slices
100g baby carrots (cooked)
1 small zucchini , shredded into large chunks
1/3 cup water
3 red curry space teaspoons
5 tablespoons olive oil
2cm piece fresh ginger, chopped
2 mid leeks
2 large garlic cloves, minced
1 can Coconut Milk 250ml
2 small eggplants
1 small turnip, sliced
linseeds, minced
sesame seeds

Heat up oil in a wok on medium fire. Once the oil is hot put the garlic, ginger, onion and leek and stir 5 mins. Add 3 red curry space teaspoons.
Add eggplants, turnip and stir-fry until the vegetables are tender. In the end add the baby carrots, zucchini, peas, linseed and the coconut milk with water. Cook for another 10 mins. Sprinkle with salt and pepper if you wish. Serve with rise and salad. Add sesame seeds for decoration.

Enjoy!